Outre un petit retour en images sur la très nerveuse KTM 125 Duke, je vous propose de découvrir cette excellente vidéo mettant en scène le cascadeur et pilote Rok Bagoroš maniant l'engin avec une maîtrise sans pareil dans une ancienne fonderie désaffectée. Véritable leçon de pilotage et de freestyle, la vidéo intégrale est disponible dans la suite !
Découverte de la vidéo intégrale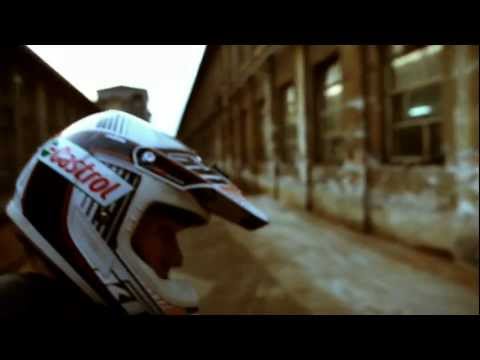 Petit retour sur la KTM 125 Duke 2011 en images dans la galerie
More informations & credits
Welcome to the 'ghost town', the place of burning metal and sounds of hammer slamming. In to this industrial and mysterious place, with thousands of hidden secret playgrounds something wild disturbed the calm. Roar of the KTM Duke 125 single cylinder engine. It's time to rock again and burn some rubber!
Produced by Kardan media – via